The Forever IKS is a great alternative to the CCCAM service. And also, it is more stable than the CAJACAM service.
Please kindly note that not all the satellite decoders support the Forever IKS function. On this, the SOLOVOX 9000 includes the Forever IKS function by default. There are also some other receivers coming with this excellent IKS service, such as Geant, GT, Tiger, Mediastar, Viark, and much more.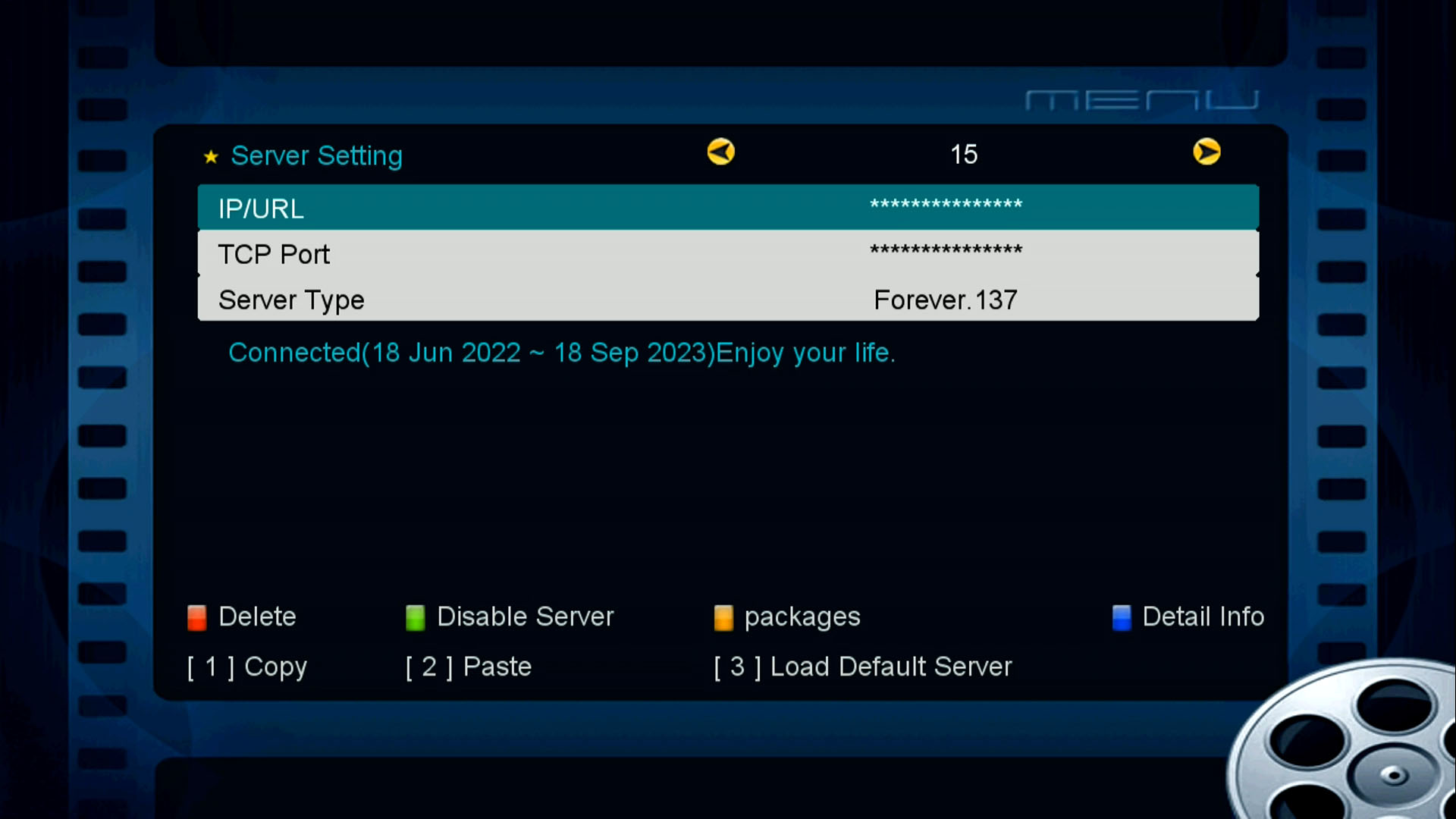 Anyway, if you are looking for the Forever IKS service, please feel free to WhatsApp or Email us.
Enjoy Forever IKS
Astra1 [19.2E]
BulgariaSat 1 [1.9E]
Astra 4A [5.0E]
Eutelsat 9A [9.0E]
Hotbird [13.0E]
Eutelsat 16A [16.0E]
Eutelsat 16A [16.1E]
Astra 3A/3B [23.5E]
Badr 4/5/6 [26.0E]
Astra 2 [28.2E]
Eutelsat36A/B [36.0E]
Eutelsat36A/B [36.1E]
Paksat 1R [38.0E]
Hellas Sat 2 [39.0E]
Turksat 2A/3A [42.0E]
Intelsat 12 [45.0E]
Bonum 1 [56.0E]
NSS 12 [57.0E]
Intelsat 7/10 [68.5E]
Apstar 2R [76.5E]
Thaicom 5 [78.5E]
Intelsat 15 [85.0E]
ChinaSat 5A [88.0E]
Insat 3A/4B [93.5E]
NSS 6 [95.0E]
AsiaSat 3S [105.5E]
NSS 11 [108.0E]
Koreasat 5 [113.0E]
Vinasat 1 [132.0E]
Intelsat 8 [166.0E]
Intelsat 18 [180.0W]
Intelsat 903 [34.5W]
Hispasat [30.0W]
Nilesat [7.0W]
Eutelsat 5 [5.0W]
Amos 2/3 [4.0W]
Thor 5/6 [1.0W]
88.0E-V [-30.0W]