Connect the SOLOVOX V6S to Internet: Wire Network, Wi-Fi Network, 3G Network and USB Network
There are four possible ways to connect your SOLOVOX V6S to the Internet. The network connections, then, is where we fix our attention in this article.
The four network connection methods of the SOLOVOX V6S are Wire Network, Wi-Fi Network, 3G Network, and USB Network. When you select one of the Link Type options from the Network Setting menu of the NetCenter screen, you can find these four connection types. Of course, please select your link type as needed.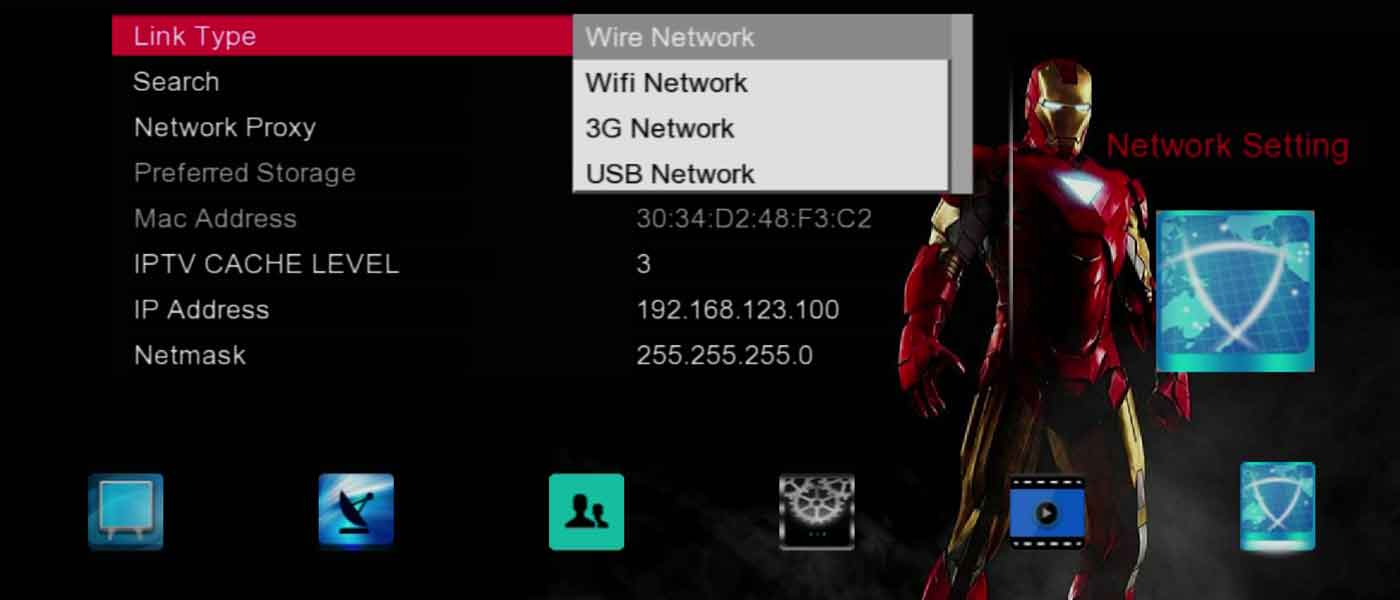 Link Types on SOLOVOX V6S
Wire Network
Wi-Fi Network
3G Network
USB Network
So, how to use these link types on our SOLOVOX V6S? It is not a difficult thing for anyone.
Wire Network
Wi-Fi Network
3G Network
USB Network