You know, whenever we embark upon any new production the first thing we do is insist on the win by the quality and good price to meet the new challenge in the boil market competition. Without a doubt, the SOLOVOX V6S MINI is such a new satellite device.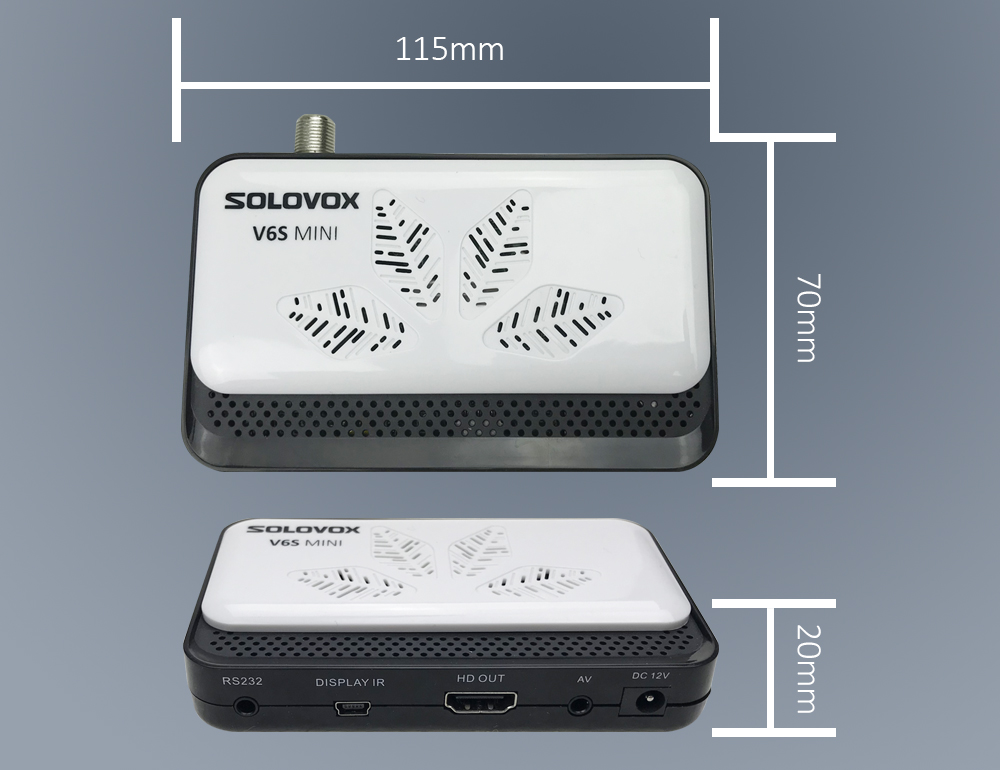 General Specifications
Processor
667MHz MIPS processor
Dual-Core CPU
Sunplus 1506G solution
Memory
Output
576i/480p/576p/720P/1080i/1080p
HDMI output, match EU, UK, US, and AU power plug
Support HDMI 1.3
Analog audio output: Stereo (L+R)
Screen format: Auto, 4:3, and 16:9
Network Protocol
Support USB 10/100M Ethernet interface (not built-in)
Support RS232 protocol
Support CCCAM, NEWCAMD, MG CAMD, MS CAM
Support PowerVU & Biss Key
Support USB Wi-Fi & 3G modem (not built-in)
Support Stalker, XTREAM, and m3u protocol
Support OTA update
SCPC & MCPC receivable from C/Ku band satellites
DVB S2 demodulator
Built-in web applications
YouTube, YouPorn, PornTube, REDTUBE
Support MARS TV X IPTV service (10000+ Live channels & thousands of VODs, Activate code is not built-in)
Fully compliant on video, audio, and image
Video: Fully compliant MPEG-4, H.264, AVC Main Profile Level 3 & High Profile Level 4.1
Audio: MP3, AC3, OGG, WMA
Image: JPEG, BMP, GIF, PNG
Power
Running: 12V
Standby: <1W
Language
English, French, Deutsch, Italian, Spanish, Portuguese, Holland, and Turkish
USB
The Unboxing
Packages
The main device is accompanied by its Power Adapter, HDMI Cable, Remote Controller, IR Cable, Pothook, and User Manual.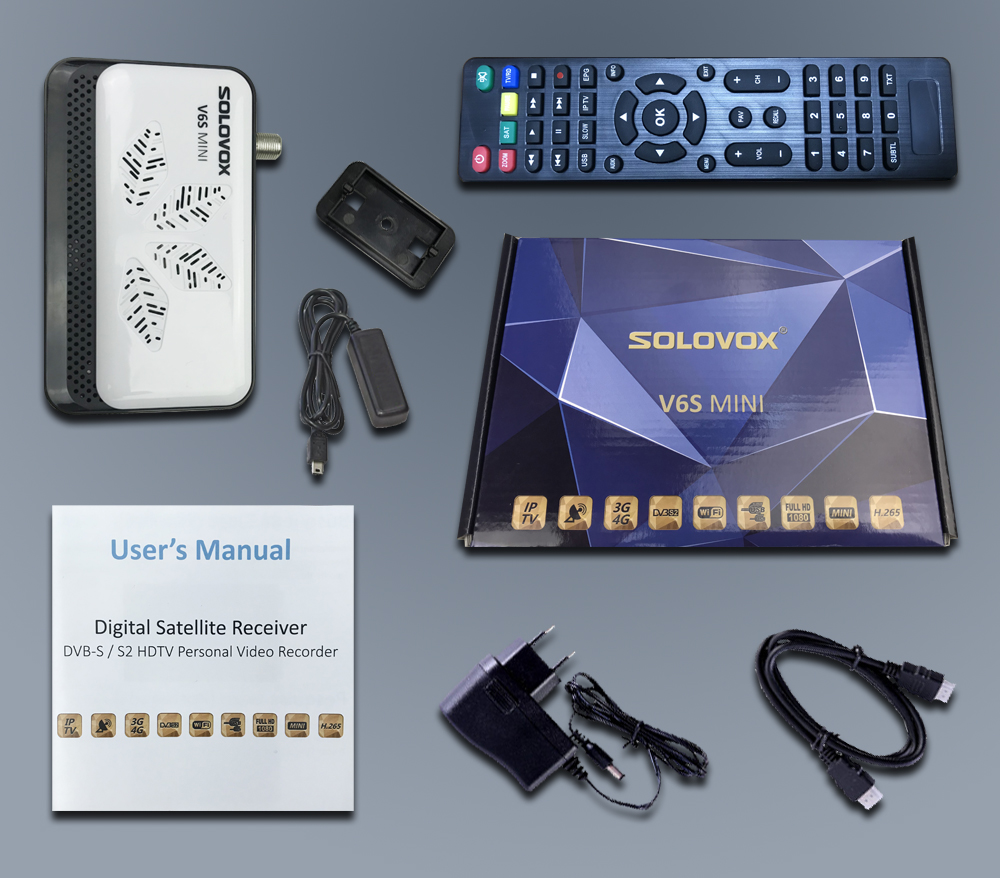 Front Panel
There is a Power port (DC 12V), an AV port (AV), an HDMI port (HD OUT), an IR port (DISPLAY IR), and a PJ-356 port (RS232) on the front panel.

Power port (DC 12V): 12V power supply unit
AV port (AV): AV audio and video output
HDMI port (HD OUT): HDMI audio and video output
IR port (DISPLAY IR): send and receive infrared signals from other devices
PJ-356 port (RS232): RS232 port to upgrade firmware
Back Panel
The back panel has two USB ports and an LNB IN port.

USB port: read information from USB devices
LNB IN port: Satellite signal input and 13/18V power supply output