Here we're talking about the SOLOVOX V8S Plus, a powerful full HD digital satellite receiver. There is a very popular variant called the OPENBOX V8S Plus.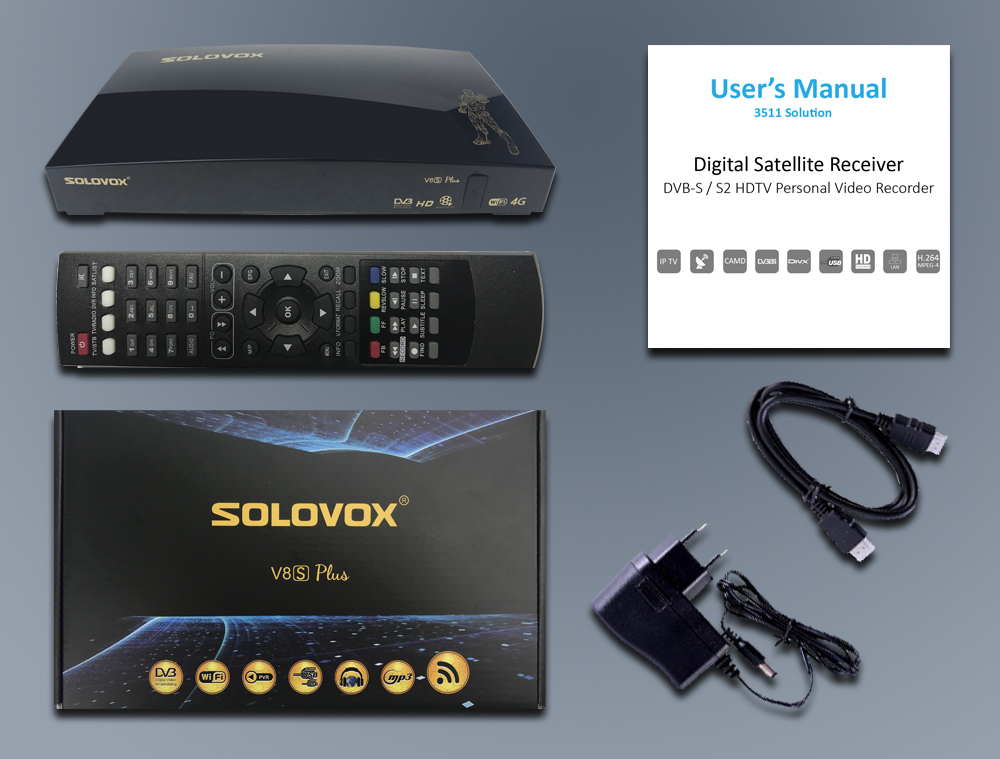 General Specifications
Processor
Memory
DDR III 256 byte (2GB)
Serial Flash 8M
Output
480i/480p/576i/576p/720P/1080i/1080p
Network Protocol
Support USB Wi-Fi & 3G modem (not built-in)
Support XTREAM, WebTV, and m3u protocol
Support CCCAM, Newcamd, MGCamd, AvatarCam, GS CAMD, X Camd, and RedCam
Built-in web applications
YouTube, Weather, and much more
Fully compliant on video, audio, and image
Video: AV, DAT, FLV, ISO, M2TS, MKV, MOV, MP4, MPG, MTS, RM, RMVB, SWF, TP, TS, VOB, WMV, H.264
Audio: MP3, AC3, OGG, WMA
Image: JPEG, BMP, GIF, PNG
Power
Running: 100-240V 50/60Hz 25W
Standby: 1W
Display
Language
English, French, Deutsch, Italian, Spanish, Swedish, Danish, Greece, Portuguese, Finland, Holland, Turkish and Czech
USB
The Unboxing
Packages
The main device is accompanied by its Power Adapter, HDMI Cable, Remote Controller, and User Manual.
Front Panel
The front panel has a USB port.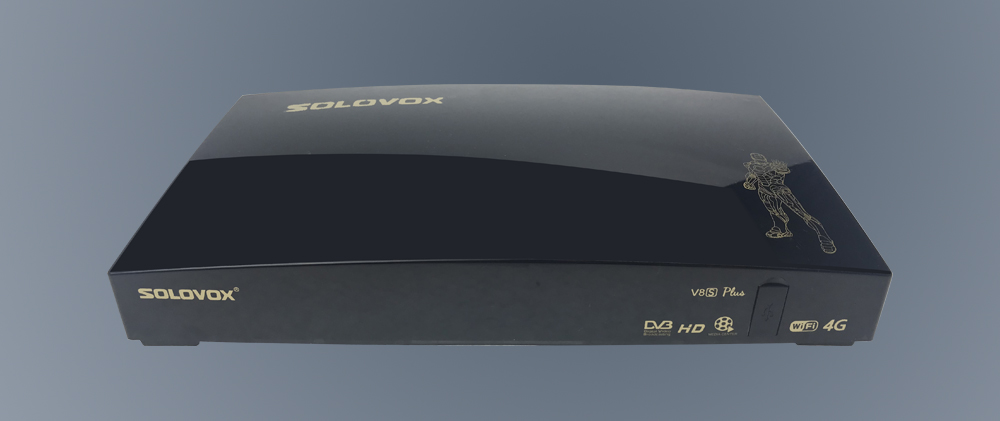 USB port: read information from USB devices
Side Panel
The side panel has an IC port.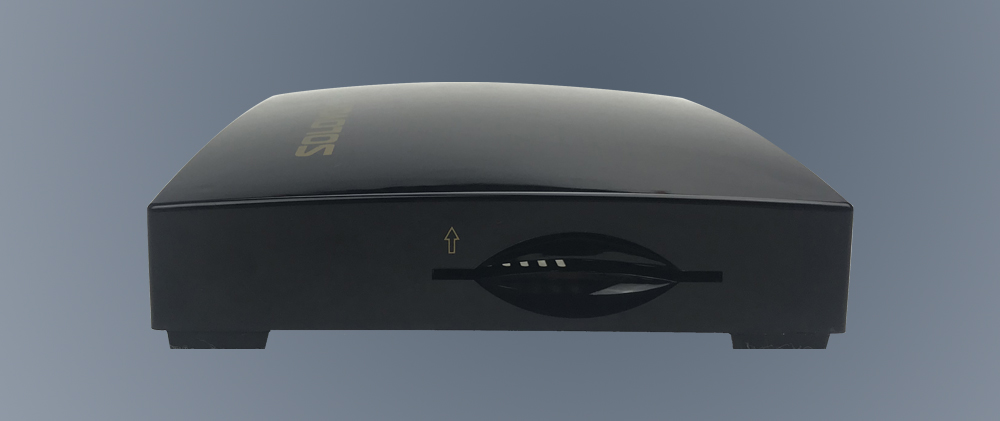 IC port: insert IC card to read it and watch TV
Back Panel
The back panel has a Power port (DC 12V), a PJ-356 port (RS-232), a USB port (USB), a RJ45 port (ETHERNET), a Scart port (TV Scart), a HDMI port (HD TV), a LNB 1 port (LOOP) and a LNB 2 port (LNB IN 13/18V).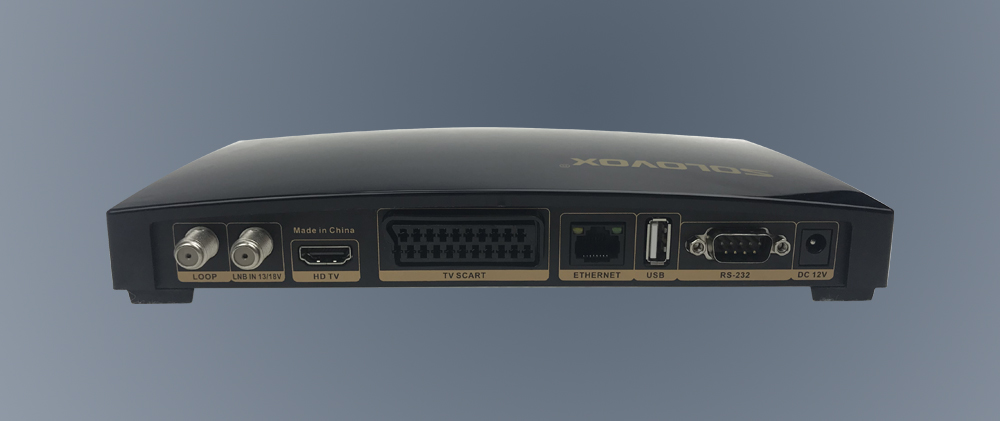 Power port (DC 12V): 12V power supply unit
PJ-356 port (RS-232): RS232 port to upgrade firmware
USB port (USB): read information from USB devices
RJ45 port (ETHERNET): Wire port
Scart port (TV Scart): scart audio and video output
HDMI port (HD TV): HDMI audio and video output
LNB 1 port (LOOP): Satellite signal loop output port
LNB 2 port (LNB IN 13/18V): Satellite signal input and 13/18V power supply output