Solve the BIN error when flashing SOLOVOX V9S
As you know, we can manually update our SOLOVOX V9S by flashing a local firmware file in bin format. However, sometimes, there might be a BIN error when flashing.
The error appears on the Download From USB screen where informing Check Error, Try Again and some FLS and BIN codes.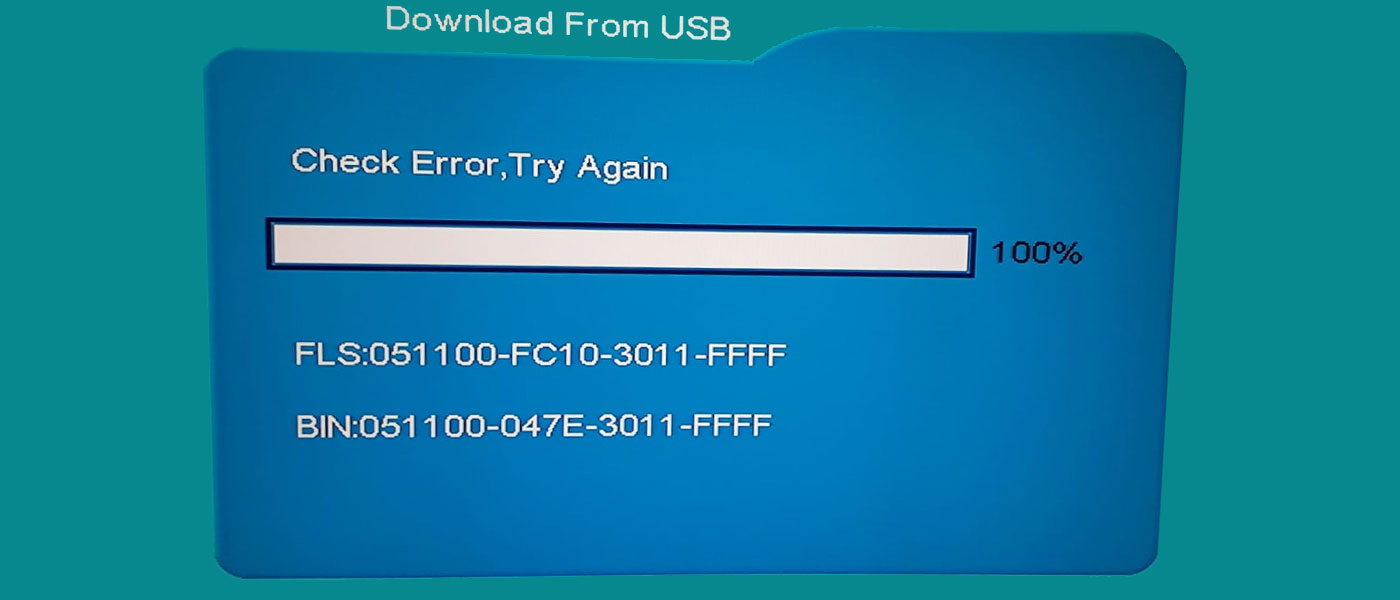 And then, even you reflash the firmware, it appears still the same error. And what's worse, our SOLOVOX V9S has not successfully booted. Coming off a heartbreaking loss to the flashing process, we seemed to on the verge of collapse.
Well, actually, we probably don't need to worry about it. Because there we have a common firmware file named V2158_AUTH_COMMON_CUSTOMER_V9S.bin.gz which can be downloaded from the Download page can help you to solve the BIN error. So how to do this solving process?
Let us look at how to do this next. It is not difficult to do this.
Solve the BIN error
Download and unzip the common firmware file until you get a bin file
Rename the bin file you got to romnew.bin
Just follow this guide to recover your SOLOVOX V9S
Once you have successfully recovered the SOLOVOX V9S, then you can update the latest firmware by using USB flash disc. Please kindly note that you don't need to again rename the firmware file to romnew.bin when updating the firmware by using USB flash dick after solving the BIN error with a common firmware file. After that, you should can online update your SOLOVOX V9S when a new firmware version is available.